Hi, I'm Angela Cairns, Women's Fiction writer and broadcaster. Also Physiotherapist and Clinic Director for nearly forty years.
My three novels in the  Ellie Rose series and a prequel novella; Paradise, Touch, Dilemma and Bloom are contemporary, set around a holistic physiotherapy clinic and follow the lives, loves and careers of Ellie and her friends.
I've also published two anthologies of short stories and a stand alone historical novel set before The First World War titled Moonlight on the Water. I also write short stories for magazines and IOO word stories for radio.
I've been writing and broadcasting as a physiotherapist for the BBC for over twenty years. 
As a working clinician. I hear so much about people's lives, the laughter and the tears. Their everyday courage in dealing with problems is inspirational. I'm proud to say that I have treated three generations of some families. I work with some amazing clinicians too. My clinics are multidisciplinary and include holistic practitioners, counsellors, yoga and fitness instructors as well as physio/acupuncturists like me. 
I am married and have two grown-up lads and a clan of Gordon Setter dogs.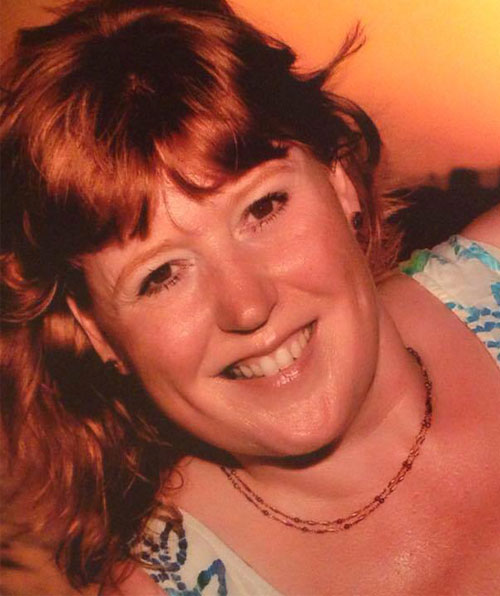 Frequently Asked Questions
Where do you get the inspiration for your stories?
There is no shortage of inspiration for stories. Someone on a train, a building I see or an incident I hear about, can all set my brain going… what if?
I love to take a character from history and allow them to meet and influence my fictional characters too.  One of my patients said that reading Touch had allowed her to admit after thirty years, how hard it had been to cope with raising a family on her own. She had cried for her younger self for the first time.
Books entertain, but they heal too.
How do you find time to write?
Because I still work, I am disciplined about setting aside time to write. I diary out time, so if I'm asked to do something else, I truthfully say "Sorry, I have an appointment."
It's no hardship; writing is a joy and very therapeutic. Imagine, I can take annoying characters from real life and do whatever I like to them, on the page! Then there are the amazing men I can conjure. My friend's mother said she wished she had met Brett, from the Ellie Rose Series because she was more than half in love with him.
Do you have a writing routine?
I write on the computer, with a flask of herbal tea, some nibbles and a notepad that has all my scribbled ideas in it. My dogs know the drill and settle in various poses of total relaxation while I get the words down. I do lots of my planning while I walk the dogs too.
As well as writing, I've had to hone and transfer lots of other skills. I chose to be an indie author, (although some of my books will be traditionally published too) so I design all my own social media posts, I blog, as well as attending live events such as readings and book club talks.
Who are your favourite authors?
Books create amazing worlds, one of my favourites is in Chocolat and its sequels by Joanne Harris. Joanne transports me back to France, where I lived for six years, and there is just a little hint of magic in all her stories. Then there is the wonderfully sensuous chocolate that you can almost taste! Eat, Pray, Love by Elizabeth Gilbert chimes with me; The restlessness that leads to her journey and the peace she finds.
I practice Yoga and T'ai Chi and cherish the peace and grounding that stillness brings.
I also love a good crime novel; Inspector Lynley, Rebus, Temperance Brennan and Cormoran Strike are all delightfully flawed heroes.
Do your books convey a message?
In amongst all the fun, the message I want to convey in the Ellie Rose series is that wellbeing and self-esteem are key to our health. No-one does it all by themselves, so we have to know who and when to ask for help. And even in our darkest times, there is hope, there is laughter, and there are fantastic people.
"A romance that will keep you hooked."
Ian Hornett, Author of Quarton: The Bridge
"What a lovely story. I couldn't put it down!"
"Beautifully written with a genuine warmth to the story."
"An uplifting romance full of hope"